Speed dating in Baton Rouge and surrounding areas, Singles Parties and much more!
Geaux Love's owner Angie, the founder of Geaux Love, was inspired by the hit movie "Hitch" starring Will Smith as Alex "Hitch" Hitchens and Eva Mendes as Sara. In the real world, individuals experience difficulty finding love – usually due to their busy schedules, insecurities or not knowing where to meet eligible professional singles. Angie's overall goal is to provide a relaxed and entertaining event to allow individuals to connect, filled with classy, fun and loving souls. Let us create that opportunity for love…Dating with us just got easier!
 View Upcoming Events 
 What is  Speed Dating?
Speed dating is a formalized match making event with a purpose to encourage people to meet large numbers of new people to eventually find a match.
Men and women are rotated to meet each other over a series of short one-on-one dates, usually lasting 3-8 minutes, depending on the event.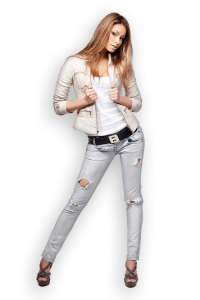 At the end of each interval, the host will ring a bell or clink a glass for the individuals to move to the next date. 
At the end of the event, and after each participant has met with everyone, they will submit to the host a list of who they would like to provide contact information. Only if there is a match, then information will be exchanged by the host within 24 hours via phone, text, or email – whichever the participant prefers.
Contact information cannot be exchanged during the speed dating event as to reduce the pressure to accept or reject an individual to his/her face.
Geaux Love will sponsor several events per month and will advertise its' events through social media, email and website.
 Why choose  Us?
Geaux Love is the best choice for singles looking to establish healthy relationships. We give singles the opportunity to meet and eventually evolve into a relationship. Our goal is to connect singles with eligible professionals. Geaux Love is for entertainment; however, we are not marketing any illegal activities. Warning

: count(): Parameter must be an array or an object that implements Countable in

/home/geauxlove/public_html/wp-content/plugins/ultimate-responsive-image-slider/layout.php

on line

17
Home page
 It's Geaux Love Time
Sign up for our next event in Baton Rouge and give us a Geaux!  Geaux Love is associated with professional educated,
Baton Rouge singles who are looking for great relationships. 

Our goal is to help men and women meet in a warm and friendly environment.
Go up